This month, we were excited to break ground on a new office building for Allstate in Roanoke, VA. At three stories and more than 75,000 square feet, the new building will – when complete in late 2015 – provide a notable upgrade from its previous building – one it had been in for 40 years. The building will offer a look, feel and atmosphere worthy of one of the world's great brands, with features including architectural precast and metal panel skin, high-performance glass and a beautiful terrazzo lobby with a monumental open staircase.
Most important about the facility is that it will be exactly what Allstate needs – and wants. Our tailored, flexible approach will fully meet Allstate's unique requirements – and overall vision – for the BTS structure.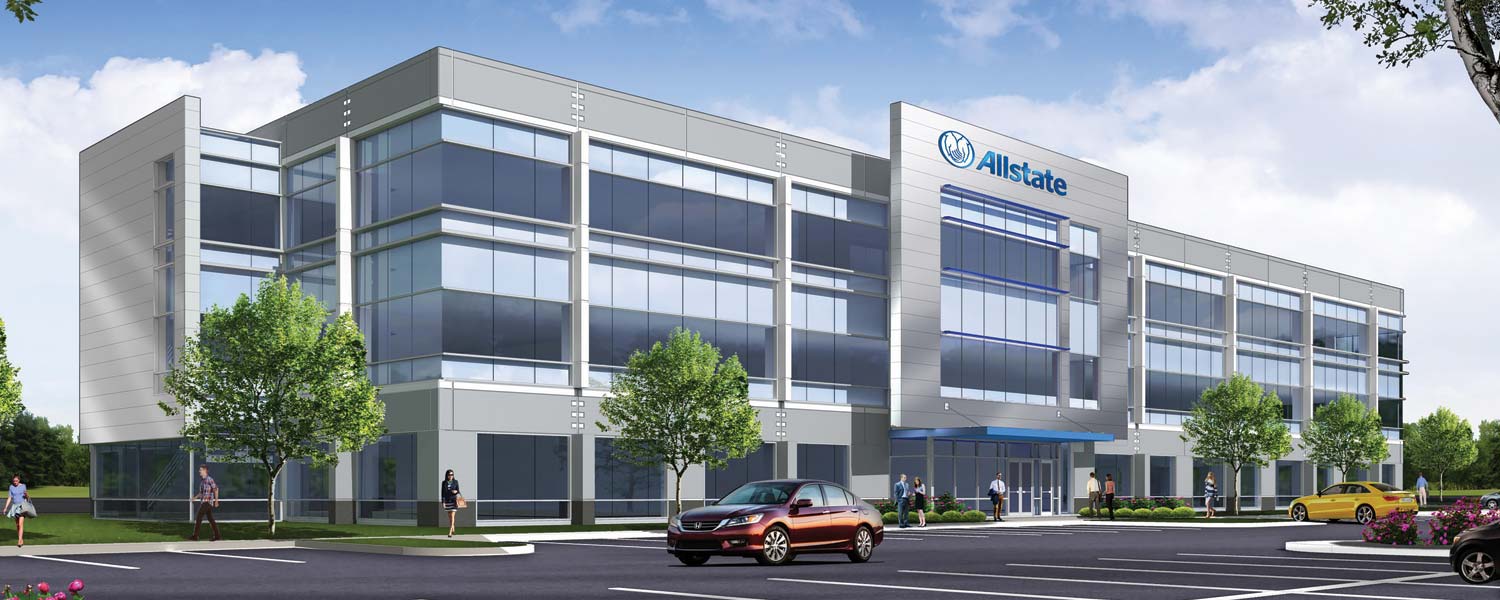 In our previous email, we shared with you a bit about who we aren't as a firm. Today, we think this project for Allstate helps to share more about who we are – and what makes us different:
We are transparent. From the first meeting to the day the doors open, we are open, direct and transparent with our clients. Our unique approach and experienced team allows us to run lean as a firm, and we pass those savings on to our clients. Furthermore, being transparent allows us to be aggressive economically, putting forth compelling terms each time.
We are passionate. We didn't create Pure Development to keep doing things the way they've always been done. We love this work, and we love working with clients like Allstate – and we love it because we're passionate about doing this in a way that is pure, different and, we believe, better for everyone involved. 
We are focused. And focused specifically on the unique needs and challenges of each project for each client. We pride ourselves on developing completely customized solutions, with the Allstate building as an example.
With Pure, just as with this new facility for Allstate we're excited to get started on, there's more than meets the eye.