Indianapolis, IN, —Pure Development broke ground the week of Sept. 28 on a new Westfield headquarters facility for SEP.
The three-story, 70,200-square-foot facility will feature modern design, situated on 20 acres in a unique woodland setting. The building's architecture and modern interior spaces will integrate seamlessly into the wooded site and promote creativity, innovation and collaboration. Pure Development is partnering with Indy-based CSO Architects and Shiel Sexton, who will serve as general contractor. The building will be completed in 2021.
"We could think of no better partner to bring this vision to reality than the outstanding team at Pure Development," said Traci Dossett, chief operating officer for SEP. "Culture is such a critical component of our success and growth, and we really wanted a location and facility that allowed our team to connect with natural spaces and trails while also providing convenient access to amenities. They understood our culture and goals and led us to this unique site and design. We are so excited to begin construction on our forever home."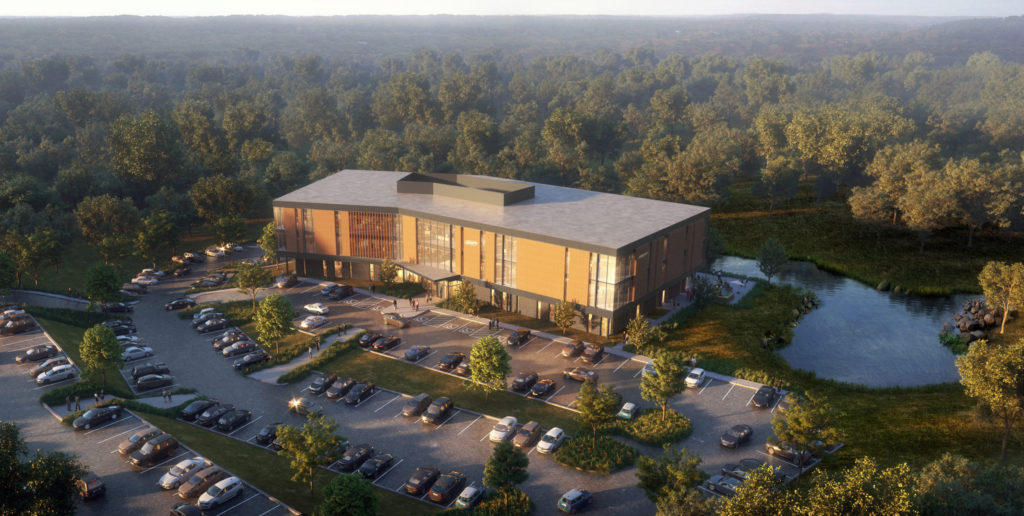 SEP's new Westfield headquarters will enable them to more than double its current footprint. The new headquarters will allow for an ultimate expansion of SEP's team of up to 300 employees. New post- pandemic specifications, including touch-free building entry and increased HVAC protocols such as bipolar ionization, have been wrapped into the cutting-edge building design.
"We wanted to develop a bespoke real estate solution tailored specifically to SEP's employees," explained Drew Sanders, a principal at Pure Development. "The City of Westfield and our entire development team have worked tirelessly to make this project great. It's an incredible location and an amazing design for an outstanding company. Our team is so excited to partner with SEP and make their new forever-headquarters a reality."
Founded in 1988, SEP is one of Indiana's largest software product design and development firms with 145+ employees. Their clients span from high-growth scale-ups to Fortune 100 companies. The company is 100 percent employee-owned and is consistently recognized for their great culture, including being named a Best Places to Work in Indiana Hall of Fame company. For more information on SEP, visit sep.com.